ABOUT US
Aslanlar Aluminum was founded in 1980. It developed very fast in the water heating sector, one of its main fields of activity, and became one of the leading companies in the sector. Currently, it continues with production of Solar Collectors and their domestic and international sales.
In 1990, Aslanlar Aluminum established a facility with a production capacity of 900 tons in order to meet its own aluminum profile needs.
Investing all of its earnings in its own business, Aslanlar Aluminum has always caught the trend and became one of the pioneers of the sector by growing continuously thanks to its approach of
"Go over everything with a fine comb" in its production quality and its ethical behavior in the market.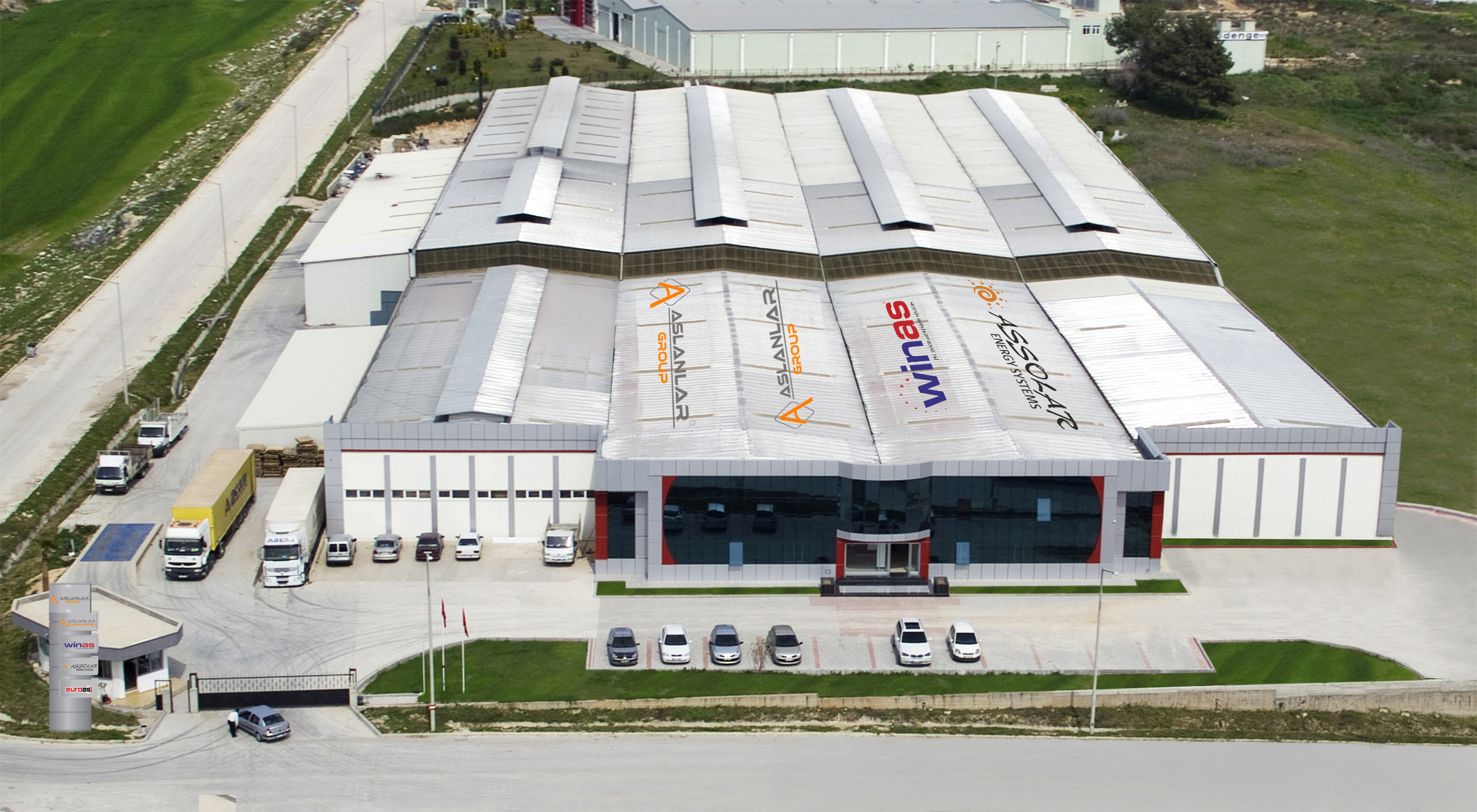 Aslanlar Aluminum has not interrupted its investments since its establishment and has increased its production capacity to 4 inches of aluminum profile forming in 2003 and 5.5 inches of aluminum profiles in 2006, and 6 inches of aluminum profiles in 2008, and in the first quarter of 2010 to 7 inches and 5 inches in its newest Profile Production Line. Production is continued with increased capacity, R & D studies and ISO 9001 quality assurance management in production.
Today, our facility in Hacı Sabancı Organized Industrial Zone continues its production in 88000 m2 open area, 52000 m2 closed area, on aluminum profile production lines with a monthly capacity of 1200 tons, an Electrostatic Powder Coating Facility with a monthly capacity of 900 tons and an Anodizing Facility with a monthly capacity of 1200 tons.
Aslanlar Aluminum continues to produce aluminum and industrial profiles, as well as PVC door and window systems under WinAS brand, and vacuum glasstube production under the ASsolar brand, and architectural systems under the AluAS brand.
We work devotedly to offer you the best and highest quality products by prioritizing quality and self-confidence across Turkey and with exports to 20 countries abroad.
With its widespread dealer network, it reaches the consumer in the best possible way.